Restaurant SHASI
Restaurant , Shasi, Ulcinj
Postoje mjesta u Crnoj Gori koja su nepoznata i samim stanovnicima Crne Gore. E jedno od takvih je i područje Šaskog jezera. Ubijeđeni smo da dobar dio ljudi i ne zna da Ulcinj ima ovakav biser u svojoj ponudi. A da li ste vi čuli za Šasko jezero?
Jezero se nalazi na obalama starog grada Šasa i istorija ovog mjesta priča priču o ljubavi Kosare, kćerke Bugarskog osvajača Simeuna, i crnogorskog kralja Vladimira, koja ga je spasila od očevog ropstva. Iz ljubavi prema njemu sagradila je 365 crkava u okolini jezera, za svaki dan u godini po jednu, pokušavajući da mu povrati vid koji je u ropstvu izgubio zbog mučenja. Od svih tih crkvi, ostala je tek po neka ruševina, ali mjesto obiluje biljnim, životinjskim svijetom i prirodnom ljepotom kakva se rijetko može naći. Jezero je primamljivo pticama selicama koje ga posjećuju u velikom broju, a takođe je veoma bogato ribom i drugim atraktivnim vrstama.
Na nekih 20 km od Ulcinja nalazi se Šasko jezero, površine je do 5,5 km2 i dubine do 8 metara. Ovo je druga kriptodepresija u Crnoj Gori. U neposrednoj blizini jezera nalazi se restoran "SHASI". Restoran se sasvim idealno uklapa u prostor i ambijent prirode. Osim prelijepog pogleda i ambijenta, nudi vam i vrhunske riblje specijalitete ne treba napomenuti da je riba uvjek svježa i savršenu uslugu. Restoran raspolaže i sa 4 dvokrevetne sobe koje su dostupne tokom cijele godine.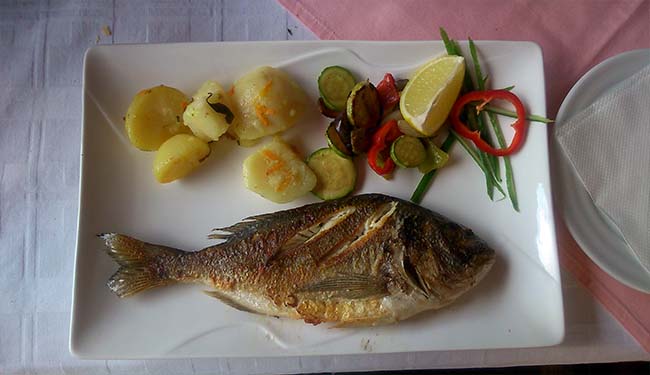 Mu në breg të Liqenit të Shasit gjendet Restaurant "SHASI". Qetësia, paqja, fryma e veriut, aroma e Mesdheut dhe rehatia e akomodimit bregdetarë, të gjitha këto janë vlera njohëse për Restaurant Shasin. Aty mund të porositni specialitete peshku të lloj-llojshme. Në breg të liqenit pronari i restaurantit jep me qera 4 dhoma dy-krevetëshe të cilat janë në dizpozicion gjatë tërë vitit.
Nearby the Lake of Shas there is Restaurant "SHASI".
It is characterized by peace and quiet, a breath of the mistral, the smell of Mediterranean, and the comfort of coastal accommodation. In the restaurant, you can order various fish specialties. On the lakeshore, the owner of Shasi restaurant offers accommodation with 4 double bedrooms during the whole year.
Contact :