VINARIJA I KONOBA "GODINJE"
Vinarija, Konoba
Kako samo ime vinarije i konobe kaže "Godinje", kod nas vam može biti samo UGODNO!!
Vlasnik Mijo Leković je proizvodjač vrhunskog vina i rakije. Predhodnih godina je dobio medalje na sajmovima u Novom Sadu, Splitu i Budvi za kvalitet.
U našoj konobi možete uživati u degustaciji istih uz riblje specijalitete, pršut i sir koji spravljaju komšije Albanci (mješavina kravljeg,kozjeg i ovčjeg).
Dobro nam došli!!
As the name of the winemaker and the tavern says "Godinje", it can only be HARMONY with us!
The owner Mijo Leković is the producer of top quality wine and brandy. In the previous years, he received medals at the fairs in Novi Sad, Split and Budva for quality.
In our tavern you can enjoy the tasting of the same with fish specialties, prosciutto and cheese that are prepared by neighbors Albanians (a mixture of cow, goat and sheep).
Welcome to us !!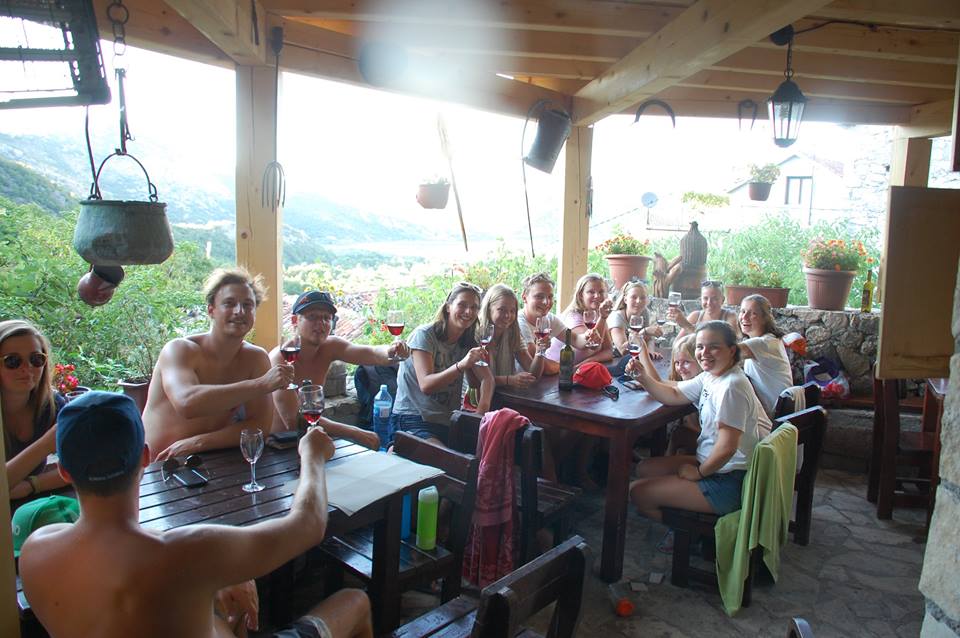 Поскольку имя винодела и таверны говорит «Богиня», это может быть только ГАРМОНИЯ с нами!
Владелец Михо Лекович является производителем высококачественного вина и бренди. В предыдущие годы он получил медали на ярмарках в Нови-Саде, Сплите и Будве за качество.
В нашей таверне вы можете насладиться дегустацией того же самого с рыбными деликатесами, прошутто и сыром, которые готовят соседи-албанцы (смесь коров, коз и овец).
Добро пожаловать к нам!
Telefon :
+382 67 308 664
+382 69 476 591
Godinje,Crmnica
Bar