Ristorante pizzeria italiana BEL PAESE
Ristorante, Pizzeria,
Dobro došli u jedan poseban i  predivan italijanski restoran u Igalu!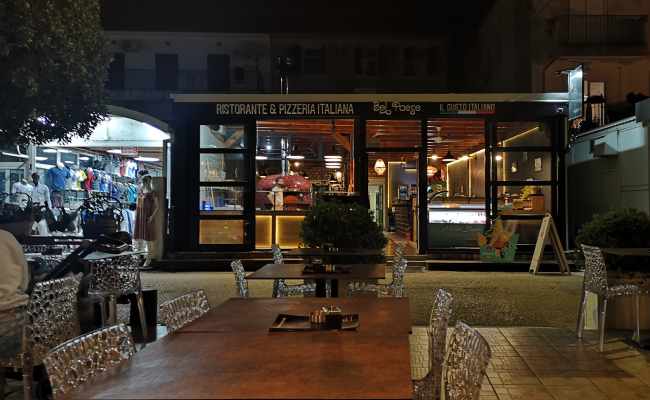 Sa ponosom vam predstavljamo našu oazu autentične italijanske kulinarske umjetnosti, smještenu na samoj obali mora. Naš restoran pruža nevjerojatno iskustvo za vaša čula, koje će vas odvesti na uzbudljivo putovanje kroz vrhunske okuse Italije.
Jedinstvenost našeg restorana leži u našoj posvećenosti pružanju isključivo najbolje italijanske hrane i pića. Sve sirovine za naša jela pažljivo se uvoze iz Italije, od najrenomiranijih proizvođača. To nam omogućava da vam svaki zalogaj donesemo autentične talijanske arome, bogate tradicijom i pažljivo odabranim sastojcima.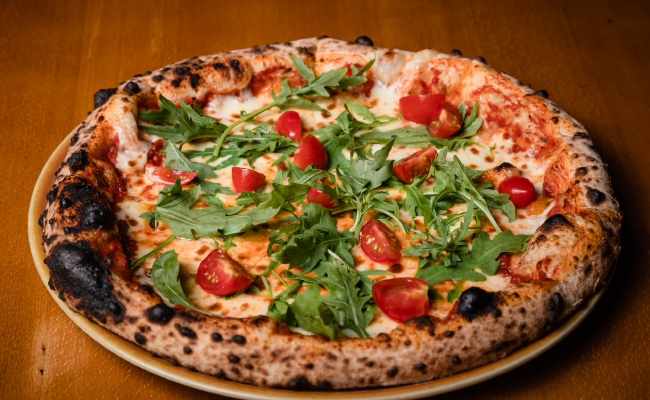 Naša posebna peć za pizzu garantuje da će svaka kora biti savršeno hrskava, dok će punjenje odabranim sastojcima oduševiti vaše nepce. Naša ponuda također obuhvata i širok izbor ukusnih tjestenina, koje se pripremaju po tradicionalnim talijanskim receptima, s bogatim umacima i svježim začinima, a tu su i ostali riblji i mesni specijaliteti jedne od najboljih svjetskih kuhinja.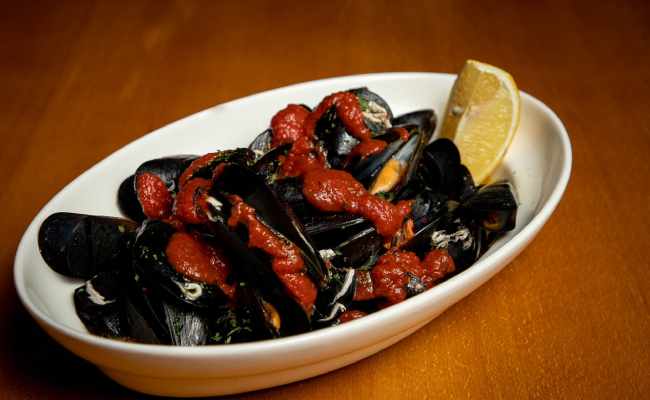 Uz vrhunsku hranu dolazi i vrhunska usluga. Naše ljubazno osoblje pažljivo će se brinuti o vama, nudeći vam neuporedivo iskustvo gostoprimstva. Svi naši konobari i konobarice su stručno obučeni i spremni da vam preporuče savršeno jelo koje će zadovoljiti vaše ukuse.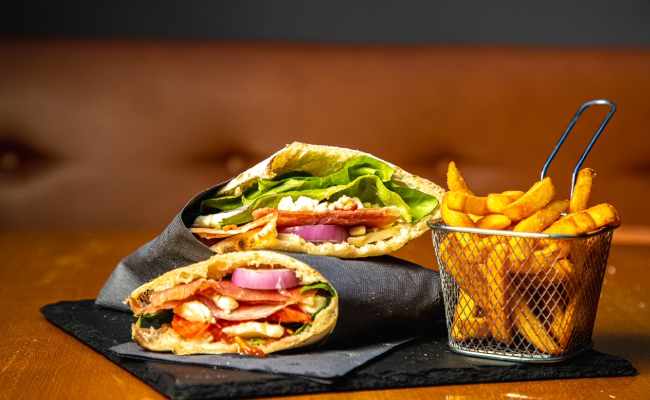 Uz hranu, naša ponuda pića također će vas oduševiti. Uživajte u osvježavajućim koktelima, ispijajte vrhunska vina koja su pažljivo odabrana kako bi se savršeno uklopila uz našu kuhinju. A za one koji vole slatkiše tu su i tradicionalne poslastice.
Ne zaboravljamo ni ljubitelje kafe. Nudimo vam najbolju italijansku kafu, koja će vas prenijeti u mirne kafiće Rimskih ulica. Uživajte u bogatim aromama i kremastoj teksturi naše kave.
Naša misija je pružiti vam nezaboravno iskustvo, gdje ćete se osjećati kao da ste stigli u srce Italije. Dođite i pridružite nam se u našem prekrasnom restoranu na samojobali mora u Igalu. Iskusite vrhunsku hranu, izvanrednu uslugu i uživajte u savršenoj atmosferi.
Grazie e benvenuti al nostro ristorante italiano a Igalo!
Welcome to a special and beautiful Italian restaurant in Igalo! We proudly present our oasis of authentic Italian culinary art, located right on the seaside. Our restaurant provides an incredible experience for your senses, taking you on an exciting journey through the exquisite flavors of Italy.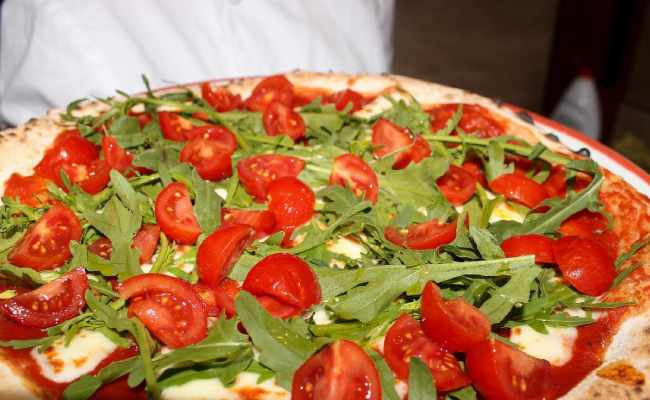 The uniqueness of our restaurant lies in our dedication to offering only the finest Italian food and drinks. All the ingredients for our dishes are carefully imported from Italy, from the most renowned producers. This allows us to bring you every bite with authentic Italian aromas, rich in tradition and carefully selected ingredients.
Our special pizza oven guarantees that each crust will be perfectly crispy, while the toppings with selected ingredients will delight your taste buds. Our menu also includes a wide selection of delicious pasta dishes prepared according to traditional Italian recipes, with rich sauces and fresh spices, as well as other seafood and meat specialties from one of the world's best cuisines.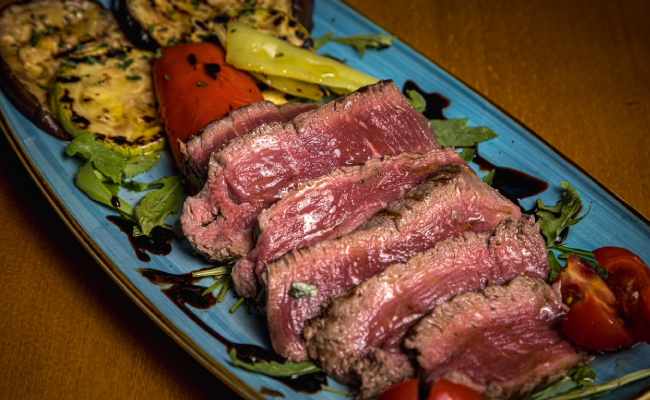 With excellent food comes excellent service. Our friendly staff will take care of you, offering you an unparalleled hospitality experience. All our waiters and waitresses are professionally trained and ready to recommend the perfect dish to satisfy your tastes.
In addition to food, our drink selection will also impress you. Enjoy refreshing cocktails and savor premium wines that are carefully chosen to complement our cuisine perfectly. And for those who love sweets, there are traditional desserts as well.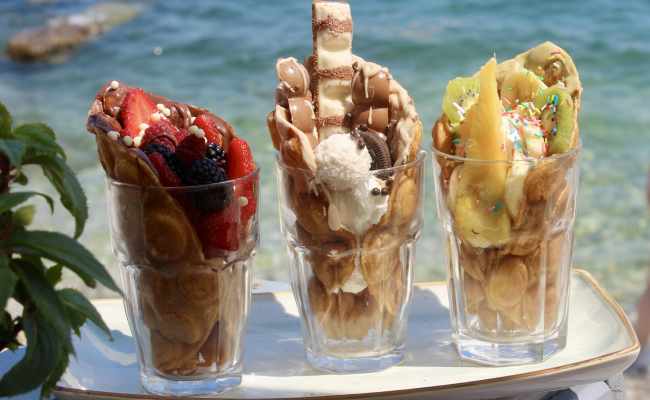 We haven't forgotten coffee lovers either. We offer you the best Italian coffee that will transport you to the peaceful cafés of the streets of Rome. Enjoy the rich aromas and creamy texture of our coffee.
Our mission is to provide you with an unforgettable experience where you'll feel like you've arrived in the heart of Italy. Come and join us at our beautiful restaurant right on the seaside in Igalo. Experience outstanding food, extraordinary service, and indulge in the perfect atmosphere.
Grazie e benvenuti al nostro ristorante italiano a Igalo!