Restoran "Stara Čaršija"
Restaurant, Restoran
Restoran "Stara Čaršija" predstavlja jedinstvenu ponudu turističke karte Crne Gore. Stvoren kao jedinstvo izuzetnog dizajna naslanjajući se na korištenje prirodnih i recikliranih materijala, ručno oblikovanih od strane obučenih majstora. Uz vrhunsku kuhinju i porodičnu atmosferu uživajte u najljepšem pogledu na tvrđavu Staroga Grada.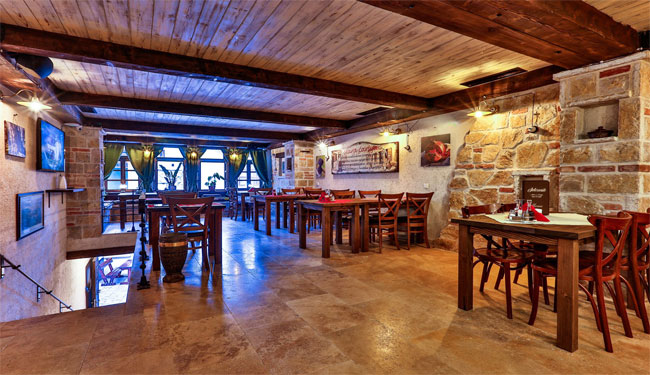 Restaurant "Stara Carsija" represents the unique offer on tourist map of Montenegro. Created as unity of exquisite design leaned on the use of natural and recycled materials, hand shaped by the skilled craftsmen. With superb cuisine and the family atmosphere, enjoy the most beautiful view of the fortress of Old Town.
Pесторан «Стара Карсия» представляет собой уникальное предложение на туристической карте Черногории. Созданный как единство изысканного дизайна, опирается на использование натуральных и переработанных материалов, выполненных руками квалифицированных мастеров. С превосходной кухней и семейной атмосферой открывается прекрасный вид на крепость Старого города.