Restoran MOSTINA
Restoran, Restaurant, Rijeka Crnojevića
Restoran  " Mostina" se nalazi na Rijeci Crnojevića u kući koju je 1855. god. podigao Knjaz Danilo Petrović, zajedno sa mostom koji se nalazi odmah do kuće. Osim prelijepog ambijenta i bliskosti rijeke koja protiče tik uz konobu, možete uživati uz tradicionalnu kuhinju koja preovladava i oslikava ovaj dio Crne Gore.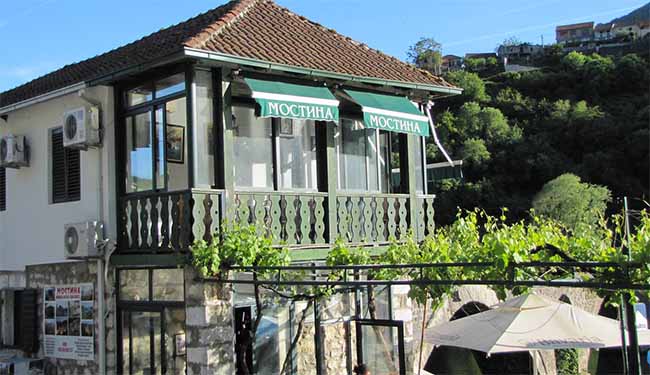 Iz ponude izdvajamo veliki izbor naših domaćih sireva, pršute, jezerskog šarana kojeg možete naručiti u tri varijante (marinirani, sveži i suvi), jegulju, pastrmku kao i odredjeni asortiman mesnih jela, a sve to možete zaliti nekim od naših vrhunskih domaćih vina, uz prijatno i ljubazno osoblje koje će se brinuti o vama.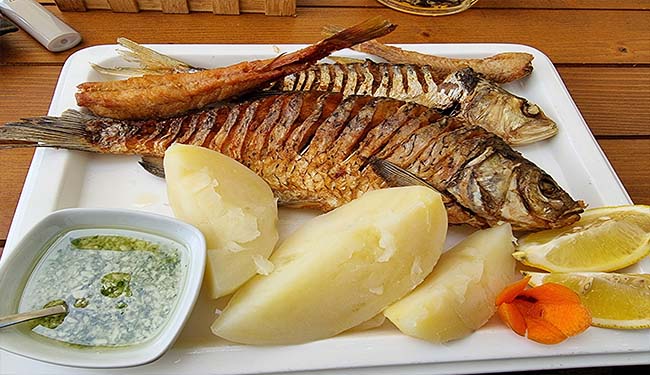 Tavern "Mostina" is located on the Crnojević River in a house built in 1855. built by Prince Danilo Petrović, together with the bridge next to the house. In addition to the beautiful ambience and the proximity of the river that flows right next to the tavern, you can enjoy the traditional cuisine that prevails and paints this part of Montenegro.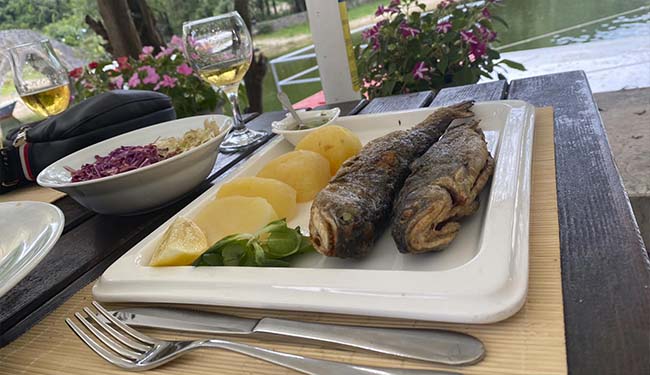 From the offer we single out a large selection of our homemade cheeses, prosciutto, lake carp which you can order in three variants (marinated, fresh and dried), eel, trout and a range of meat dishes, all of which you can pour some of our top local wines, with pleasant and friendly staff who will take care of you.
Kontakt :