Restoran Grahovac 1858
Restaurant, Grahovac, Nikšić,
Dobrodošli na  mjesto koje spaja tradiciju i kvalitet. Zahvalni smo vam na posjeti i nadamo se da ćemo opravdati vaše ukazano povjerenje.
Želimo biti ponuda koje kontinuirano raste, razvija se i postaje prvi izbor pri odabiru destinacije u Crnoj Gori. Želimo biti standard, mjerilo kvalitete i profesionalnosti. Želimo biti dostupni svim gostima i potencijalnim gostima, poslovati kao društveno odgovorni tim koji osluškuje i razumije potrebe zajednice u kojoj postojimo i radimo.
Mjesto u kom se naši gosti osjećaju dobro.
Mjesto u kojem se naši gosti osjećaju bitno.
Mjesto gdje naši gosti dovode njima važne ljude.
Mjesto koje traži još jedan sat, zalogaj, ili trenutak više.
Domaćinska kuća u kojoj su gosti pronašli svoj kutak i merak.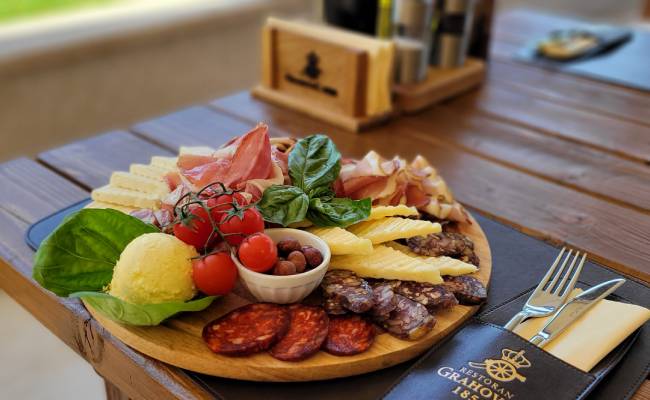 Domaćinska kuća za sve one koji žele da predahnu i udahnu miris crnogorske istorije koja je prelomnu tačku razvoja i nastavka ostvarila upravo na ovom mjestu. Restoran Grahovac je spoj dugogodišnjeg iskustva prekaljenih kuvara tradicionalnih recepata i specijaliteta u prijatnoj i toploj atmosferi ljubaznog osoblja. Bilo da odaberete tradicionalna jela sa roštilja, nešto iz domaće kuhinje, užitak u svakom zalogaju je zagarantovan. U širokoj  paleti kvalitetnih pića možete pronaći baš ono koje odgovara Vašem ukusu. Autentičnost prostora i način na koji mi doživljavamo spremanje i posluživanje jela vraća će vas i vaše najbliže kod nas iznova i iznova. U našoj gastro kući, sva jela spremana su od domaćih organskih namirnica, i mesa iz obližnjih komšijskih sela provjerenog kvaliteta.
Težnja restorana je da se na adekvatan način predstavimo kvalitetnom hranom, domaćim specijalitetima, pažljivo biranom kartom pića, profesionalnom uslugom, koju prate značaj samog lokaliteta, monumentalnost objekta i prijatan ambijent.
Biološki uzgoj, eko proizvodnja vrhunske organske hrane, uzgajane u grahovačkim domaćinstvima kod lokalnog stanovništva, je osnov našeg koncepta. Sve to uz obučene kuvare, koji pripremaju jela po uzoru na tradicionalne specijalitete.
Kontakt:
Welcome to a place that combines tradition and quality.
We are grateful for your visit and hope to justify your trust.
We aim to be a continuously growing offer and become the first choice for choosing a destination in Montenegro. We want to be a standard, a measure of quality and professionalism. We want to be available to all guests and potential guests, operating as a socially responsible team that listens and understands the needs of the community in which we exist and operate.
A place where our guests feel good. A place where our guests feel important. A place where our guests bring their important people. A place that asks for one more hour, bite, or moment. A hospitable house where guests have found their corner and joy. A hospitable house for all those who want to take a break and breathe in the scent of Montenegrin history, which has achieved a turning point in development and continuation precisely in this place. Grahovac Restaurant is a combination of the long-standing experience of seasoned chefs of traditional recipes and specialties in a pleasant and warm atmosphere of friendly staff. Whether you choose traditional grilled dishes or something from home cooking, pleasure is guaranteed in every bite. In a wide range of quality drinks, you can find the one that suits your taste. The authenticity of the space and the way we experience the preparation and serving of food will bring you and your loved ones back to us again and again. In our gastro house, all dishes are prepared from organic domestic ingredients and meat from neighboring villages of verified quality.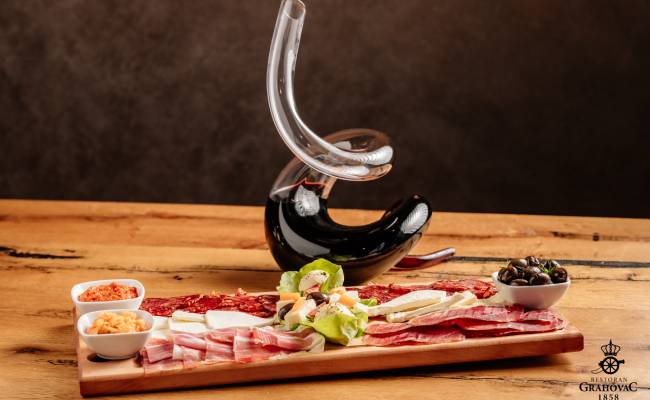 The aim of the restaurant is to represent quality food, homemade specialties, a carefully selected drink menu, and professional service, accompanied by the importance of the locality itself, the monumentality of the building, and the pleasant ambiance.
Biological cultivation, and eco-production of top organic food, grown in Grahovac households by the local population, is the basis of our concept. All of this is accompanied by trained chefs who prepare dishes according to traditional specialties.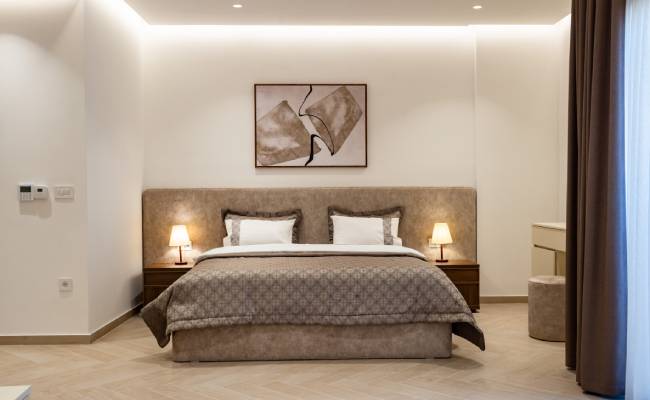 In addition to the restaurant, we offer accommodation facilities as well as activities, which is just proof that we care about our guests and their total enjoyment.
Contact: Phone: +382 69 316 939
Email: [email protected]