Restaurant Diamond
Restaurant
Diamond Restoran je luksuzni restoran koji se  nalazi u samom centru Ulcinja, na glavnom bulevaru Gjergj Kastrioti Skenderbeu. Ovo je prvi luksuzni restoran u  gradu za čiju se ekskluzivnost brine sa pažnjom do najmanjeg detalja, tako da ništa nije prepušteno slučaju. Šef kuhinje je pri ruci gostima tokom cijele večeri.
Diamond Restaurant, Ulcinj's luxury restaurant is situated in the centre of Ulcinj at the main bulevard of Gjergj Kastrioti Skenderbeu. This is the first luxury restaurant in our city on being both exclusive and private with attention paid the smallest detail so that nothing is left to chance. Executive Chef is on hand throughout the evening at the guests' complete disposition.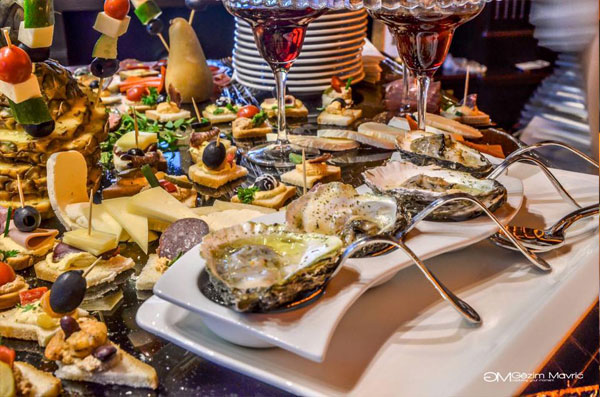 Restorant diamanti, restoranti luksoz i Ulqinit është vendosur në qendër të Ulqinit në bulevardin kryesor të Gjergj Kastriotit Skënderbeut. Ky është restoranti i parë luksoz në qytetin tonë për të qenë edhe ekskluzive dhe private me vëmendje të paguar detajin më të vogël në mënyrë që asgjë të mos i mbetet rastësisë. Ekzekutiv kuzhinier është në dorë gjatë gjithë mbrëmjes në dispozicion të plotë të mysafirëve.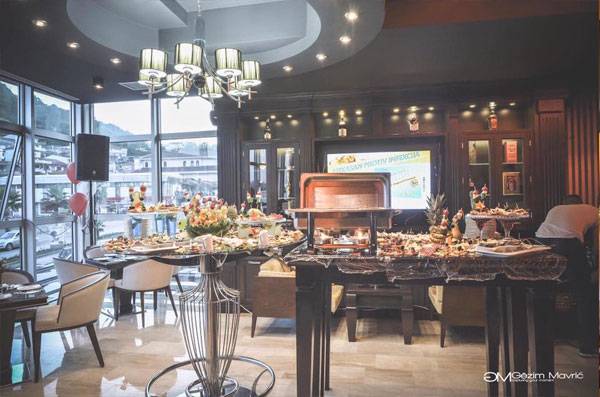 Ресторан Diamond, роскошный ресторан  расположен в центре Улциня на главном бульваре Gjergj Kastrioti Skenderbeu. Это первый роскошный ресторан в нашем городе, который был как эксклюзивным, так и частным, с вниманием уделял мельчайшие детали, чтобы ничто не оставалось случайным. В течение всего вечера шеф-повар работает под полным контролем гостей.