Palata Lounge Bar
Lounge bar
U Lounge bar-u Palata, koji se nalazi na Starom Aerodromu, moći ćete da uživate u jedinstvenom ambijentu uz degustaciju raznovrsnih jela i pića.
Palata je mjesto sa vrhunskim ugođajem, ljubaznim osobljem, ukusnom hranom i pićem, gdje je kvalitet Vašeg užitka na prvom mjestu. Ako tražite mjesto gdje možete uživati u ukusnoj kuhinji i jedinstvenom ambijetnu posjetite nas. Osoblje Palate brine o svakom detalju kako bi osigurali da je sve savršeno za Vas.
Moderan, prijatan i visoko razvijen stil enterijera koji je u službi ugodnog boravka gostiju će učitini da svaki proveden trenutak u Palati bude poseban.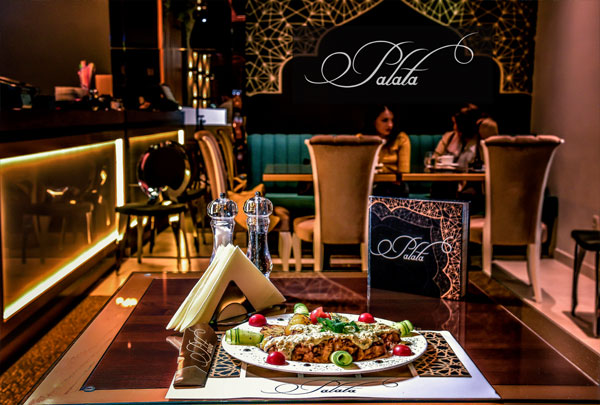 Posjetite nas i uživajte u velikom izboru ukusne hrane koju pripremamo na jedinstven način. Nećete moći da odolite.
In the Lounge Bar "Palata", located at the Stari Aerodrom, you will be able to enjoy a unique ambience with tasting various dishes and drinks.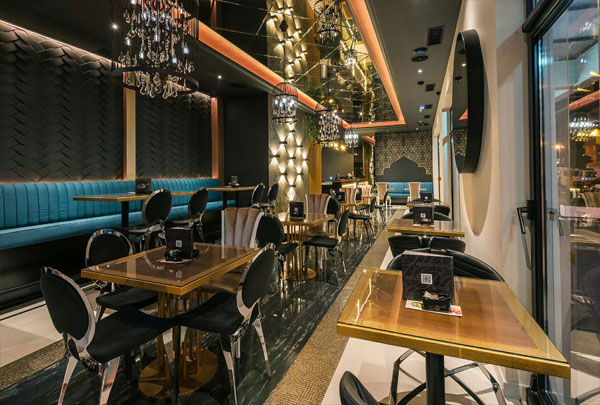 "Palata" is a place with superb atmosphere, friendly staff, delicious food and drink, where the quality of your pleasure is in the first place. If you are looking for a place where you can enjoy a delicious cuisine and a unique ambiance, visit us. The staff of "Palata" takes care of every detail to ensure that everything is perfect for you.
A modern, pleasant and highly developed interior stylewill make every moment special.
Visit us and enjoy a great selection of delicious foods that we prepare in a unique way. You will not be able to resist.
الهاتف
العنوان: بوليفار الدكتور إبراهيم كورستوفتش لاملا ب بودغوريتسا
الشبكات الاجتماعية:
المطعم بالاتا  هو المطعم الحلال الوحيد في عاصمة الجبل الاسود بودغوريتسا الذي يقع على المطار القديم.
عند زيارتنا ستستمتعون بأجواء فريدة من نوعها مع تذوق مختلف الأطباق والمشروبات.
بالاتا هو مكانا رائع مع جو ممتاز والموظفين وديين،  لان تمتعكم في لذيذ الطعام والشراب و من اولوياتنا.
إذا كنت تبحث عن مكان حيث يمكنك الاستمتاع بالمأكولات الذيذة والمحيط فريد عليك بزيارتنا.
الموظفين الذين يشتغلون في بالاتا يهتمون بجميع التفاصيل التي تخصكم للتأكد من أن كل شيء على ما يرام بالنسبة لكم .
وهناك نمط داخلي حديث وممتع ومتطور للغاية، وهو في خدمة إقامة ممتعة للضيوف، سيجعل كل لحظة التي تقضونها في بالاتا تكون خاصة.
زوروا المطعم الحلال و استمتعوا بمجموعة كبيرة من الطعام لذيذ الذي نستعده بطريقة فريدة من نوعها .
لن تكونوا قادرين على مقاومة.
ليكون في علمكم عندنا الموظفين الذين يتحدثون الغة العربية، و سوف يكونوا في خدمتكم عند زيارتكم في بالاتا.
مرحبا بكم!!!