Montenegro Submarine & Speedboat Tours
Montenegro Submarine & Speedboat Tours is the largest and most experienced registered company for tourist transportation in Montenegro. We are based in Kotor, one of the most visited places in Montenegro with plenty of amazing sightseeing & activities which make it one of Europe's most wanted destinations.
To have a complete Kotor and mesmerizing Boka Bay experience, it can only be done by having vibrant tours that we have been doing in our company for many years.
Our offer includes a semi-submarine and dozens of speedboats with a maximum capacity of up to 250 persons. All boats are new (2021/22) and we renew our fleet every 3 years so we can maintain the quality of our boats.
All tours come with a licensed skipper and tour guide. We are proud to state that we are working with major travel brands, hotels, and agencies on the market that are satisfied with our unique tours and way of running business.
We are:
● Rated #1 for Cruise passengers
● Bestseller & Certified by GetYourGuide
● Winner of Certificate of Excellence on TripAdvisor for 2020, 2021 & 2022 year
● Rated on average 4.8 out of 5 on all our booking channels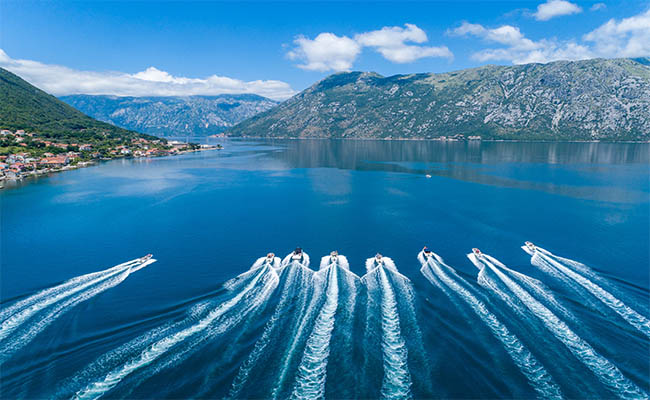 We offer a variety of interesting tours – shared & private ones.
Blue cave group tour – every 3 hours, starting at 9h
Lady of the Rock and Perast group tour – every 2 hours, starting at 9h
Semi-submarine tour – every hour, starting at 9h
Rent a boat for up to 10, 13, 15, and 25 passengers
Montenegro Submarine & speedboat tours
Park Slobode 1, Kotor 85330
+382 69 576 355   +382 67 711 999