Hacienda La Paz
Meksicki restoran, La Paz, Hacienda, mexican restaurant
Dobro došli u hacijendu La Paz.
Autentični ukusi i mirisi meksičke kuhinje u predivnom enterijeru čekaju vas u strogom centru Podgorice u Njegoševoj ulici.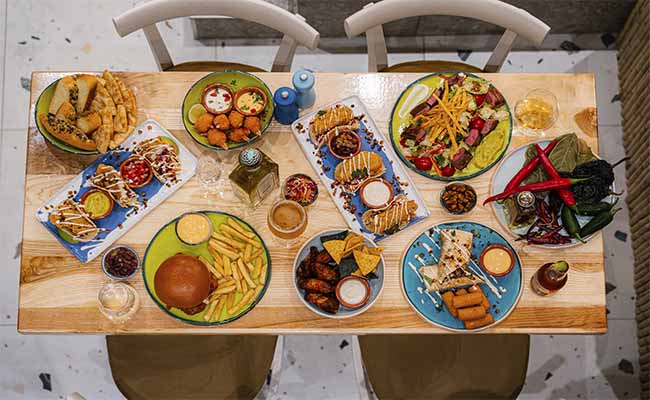 Hacijenda La Paz je pravo mjesto i za jutarnju kafu, doručak, ručak ili večernje piće sa prijateljima.
Sva jela iz menija su autentična, sosevi se spremaju po tradicionalnim recepturama, a namirnice su uvjek svježe. Takosi, tortilje, salate, burgeri i ostali specijalite najbolje se uparuju sa našom kartom pića gdje su zastupljena vina domaćih proizvođača ka i ostala alkoholna i bezalkoholna pića.
Ukoliko želite samo čaj ili kafu da popijete sa prijateljima tu je bogata ponuda.
Jedina smo hacijenda iz koje se emituje radio program, a vi ga možete on line pratiti preko www.radiokulturica.com
Jednostavno,  hacijenda La Paz sa svojom ponudom i ljubaznim osobljem biće vaše mjesto za hedonizam.
Welcome to Hacienda La Paz.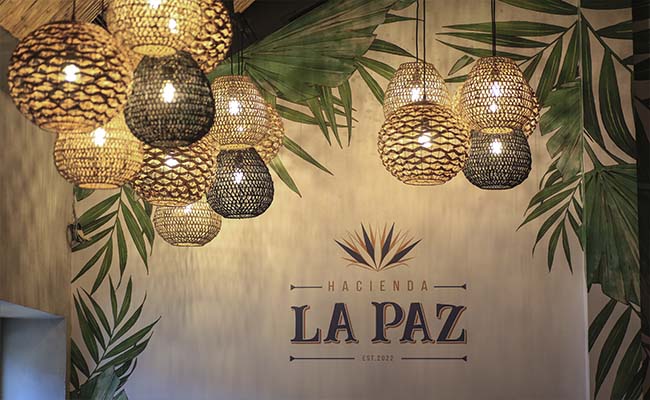 Authentic tastes and smells of Mexican cuisine in a beautiful interior await you in the strict center of Podgorica on Njegoševa street.
Hacienda La Paz is the right place for morning coffee, breakfast, lunch, or evening drinks with friends.
All the dishes on the menu are authentic, the sauces are prepared according to traditional recipes, and the ingredients are always fresh. Tacos, tortillas, salads, burgers, and other specialties are best paired with our drinks menu, which includes wines from local producers and other alcoholic and non-alcoholic drinks.
If you just want tea or coffee to drink with friends, there is a rich offer.
We are the only hacienda from which the radio program is broadcast, and you can listen to it online via www.radiokulturica.com
Simply, Hacienda La Paz with its offer and friendly staff will be your place for hedonism.
Bienvenidos a Hacienda La Paz.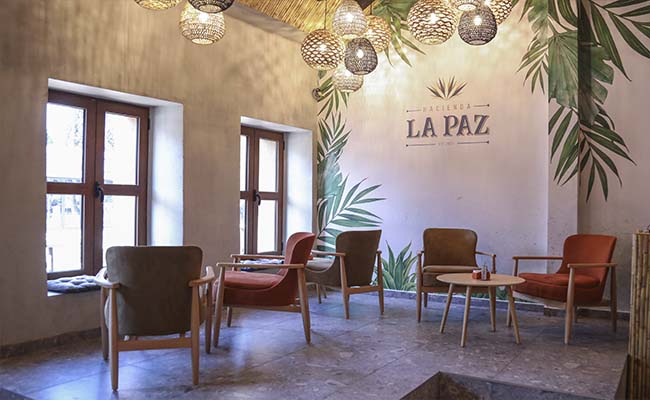 Los auténticos sabores y olores de la cocina mexicana en un hermoso interior te esperan en el estricto centro de Podgorica en la calle Njegoševa.
Hacienda La Paz es el lugar adecuado para el café de la mañana, el desayuno, el almuerzo o las bebidas por la noche con amigos.
Todos los platos del menú son auténticos, las salsas se preparan según recetas tradicionales y los ingredientes son siempre frescos. Tacos, tortillas, ensaladas, hamburguesas y otras especialidades se combinan mejor con nuestra carta de bebidas, que incluye vinos de productores locales y otras bebidas alcohólicas y no alcohólicas.
Si solo quieres té o café para tomar con amigos, hay una rica oferta.
Somos la única hacienda desde donde se transmite el programa de radio, y puedes escucharlo en línea a través de www.radiokulturica.com
Simplemente, Hacienda La Paz con su oferta y amable personal será su lugar para el hedonismo.