Konoba Ćatovića mlini
Konoba, Tavern,
Na pola puta između Kotora i Herceg Novog, u Boki Kotorskoj, nalazi se malo mjesto Morinj. Morinj je od davnina poznat po mlinovima u kojima su se mljele masline i žitarice. Ali vrijeme je učinilo svoje, pa je morinjske mlinove, kao i stare običaje, snašla ista sudbina – zaborav.
Od jednog mlina i porodične kuće, koji su u vlasništvu porodice Ćatović više od 200 godina, Lazar Ćatović je prije 20 godina, uz mnogo rada i ljubavi, napravio vrhunsku konobu.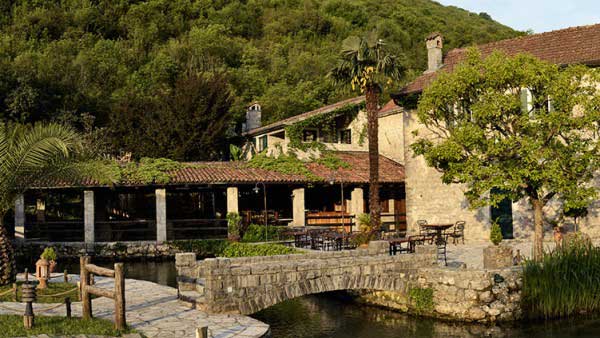 Ono što ĆATOVIĆA MLINE izdvaja od ostalih je Lazarova ideja da sačuva skladnu cjelinu koju su mještani i priroda zajedno stvorili. Zato je i sve radove oko konobe vodio poštujući lokalnu tradiciju i kulturu i pažljivo birajući detalje. Zahvaljujući njegovoj viziji, mlin živi.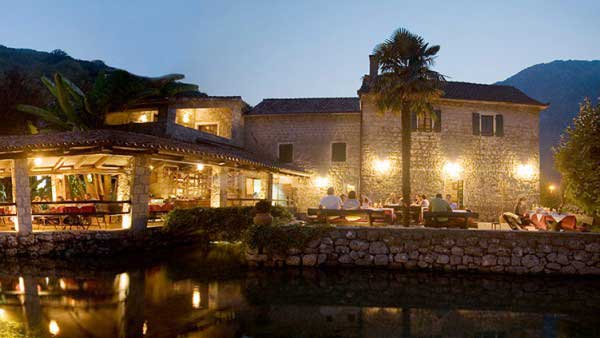 Sada ĆATOVIĆA MLINI pružaju skrovište od užurbanog života a vrijeme teče onako kako Vam odgovara.
Skladno kao redoslijed savršenih morskih specijaliteta… glatko kao zlatna nit domaćeg maslinovog ulja… elegantno kao vino koje je godinama čekalo da ga oslobodite iz flaše… brzo kao treptaj u koji se pretvore ugodno provedeni sati…
Ovo mjesto vas čeka. Da ga otkrijete, zauvijek zavolite i da mu se uvijek vraćate.
Dobro došli za trpezu konobe ĆATOVIĆA MLINI.
Half way between Kotor and Herceg Novi, in Boka Kotorska, lies a small town called Morinj. Morinj has been long know for its mills that used to grind olives and grains. But, time took its toll and the mills of Morinj, together with the old customs, were forgotten.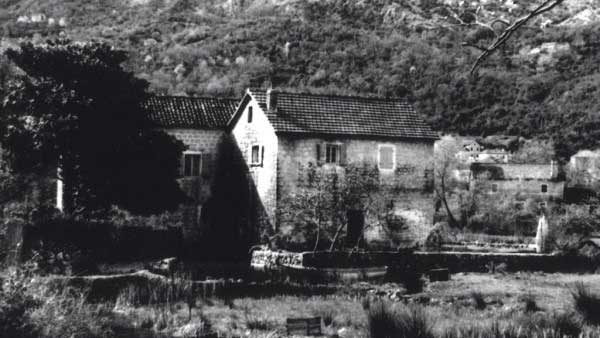 20 years ago Lazar Ćatović put a lot of work and love into the mill and the family house that has been in his family for over 200 years and turned them into a world-class tavern.
What makes ĆATOVIĆA MLINI unique is Lazar's idea to preserve the harmony and union that the local people and the nature created together. All the work done at the tavern was conducted with respect to the local tradition and culture and with a careful choice of details. Thanks to his vision, the mill lives on.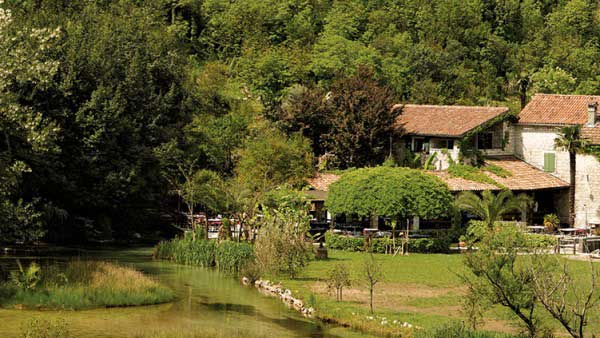 ĆATOVIĆI MLINI offer a safe haven from the rush of life, and time goes by just the way it suits you.
In harmony just like the order of perfect sea specialties… as smooth as the golden thread of homemade olive oil… as elegant as the wine waiting for centuries to be set free from the bottle… as fast as a blink of an eye that the pleasant hours spent here turn into…
This place is waiting for you. To discover it, love it forever and always come back to it.
Welcome to the table of the tavern ĆATOVIĆA MLINI.
На полпути между Котором и Герцег-Новим, в Которской бухте, расположено маленькое место, Моринь. Из давных времен, Моринь известен мельницами, в которых мололись оливы и зерна. Но, время взяло свое, и мориньские мельницы, так же как и старинныеобычаи, постигла одна и та же участь – забвение.
ЧАТОВИЧA МЛИНИ выделяетcя от остальных трактир из-зa идеи Лазаря o сохранeнии гармоничнoй целoстности, создаваемoй местными жителями и природой.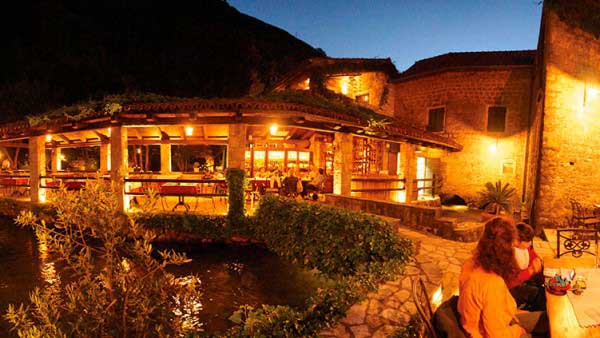 Исходя из этого принципа, он проводил все работы нa трактирe , уважая местную традицию и культуру и внимательно выбирая детали. Благодяря его проницательности, мельница все еще работает.
Сегодня ЧАТОВИЧA МЛИНИ прeдлагают приют от спешки современной жизни, гдe время проходить как Вам угодно.
Гармонично как порядок изысканных морских блюд… гладко, как золотая нить домашнего оливкового масла… элегантно, как вино, которое годами ждало, чтобы вы его освободили из бутылки… быстро, как мерцание, в которое превращаются приятно проведенные часы…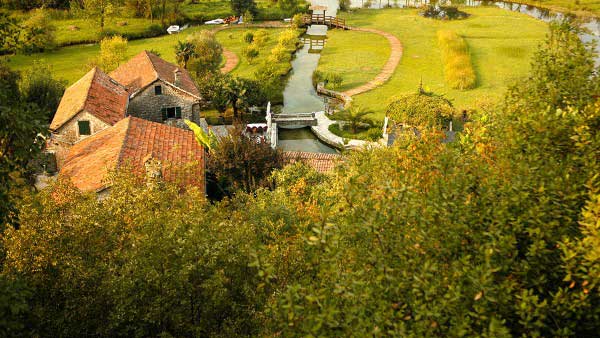 Это место ждëт Вас — чтобы его раскрыли, навсегда его полюбили и всегда ему возвращались. Добро пожаловать на трапезу трактирa ЧАТОВИЧA МЛИНИ.